Since 1961, the Bryce Canyon Association has been assisting and promoting the education, research and interpretive programs of Bryce Canyon National Park. As the official nonprofit partner of Bryce Canyon National Park and Dixie National Forest, we are helping to ensure that these national treasures will be enjoyed now and by future generations.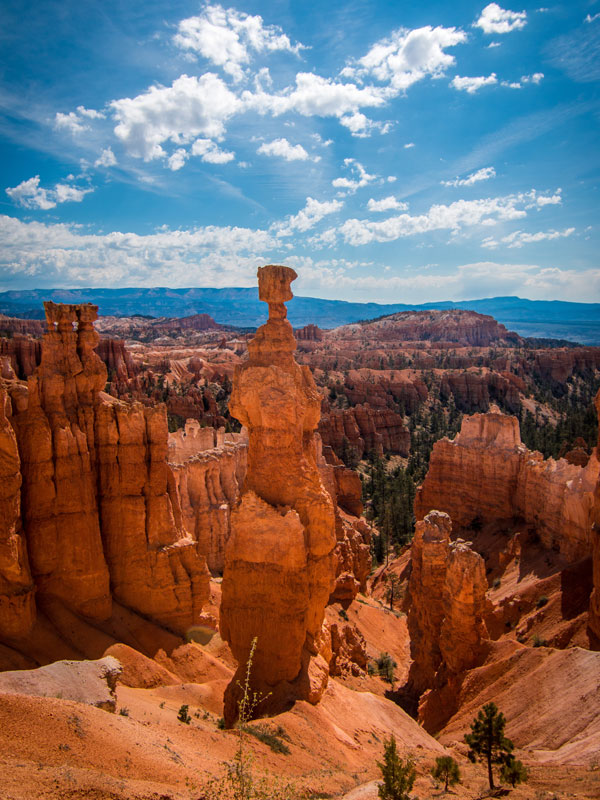 Your purchase helps preserve & protect Bryce Canyon National Park.
Hiking in Bryce Canyon is one of the best ways to experience this unique national treasure!
Bryce Canyon offers several day-hiking trails. Because many of these are interconnected, our most popular hikes are combinations of two or more of these basic trails.
Help preserve and protect Bryce Canyon National Park's Utah Prairie Dog.
The Utah Prairie Dog has been federally listed under the Endangered Species Act since 1973 and is protected as a threatened species. Bryce Canyon National Park reintroduced the Utah Prairie Dog to park meadows from 1974 through 1988 and is the only National Park Service unit where they occur. Today, approximately 200 Utah Prairie Dogs are
found within several meadow complexes within the Park.
Celebrate the Utah Prairie Dog – Utah's only endemic mammal, and a protected species in the park. Learn more about these beloved rodents from park staff and partners – and use park-provided telescopes to view the prairie dogs in their natural habitat. Additional events include arts and crafts displays and a prairie dog barking contest.
Piano Guys in Bryce Canyon
Tickets are available now!
An outdoor ceremony commemorating the exact day in 1923 when Bryce Canyon became a National Monument (later named a National Park), followed by an evening concert by The Piano Guys on the canyon rim. Free and open to the public. Tickets required.
Bryce Canyon Astronomy Festival
A festival that celebrates Bryce Canyon's world famous night sky (designated as an International Dark Sky Park in 2019), this 4-day event draws thousands of visitors for astronomy-associated clinics and tours – and of course, stargazing.
Dates: June 14 – 17, 2023
Bryce Canyon Geology Festival
This very popular festival draws thousands of visitors for 3 days of park ranger-guided hiking tours, and geology-oriented talks, programs, and exhibits. Guided hikes require free tickets and are available same-day at the Visitor Center.
Bryce Canyon Centennial Employee Reunion
Bryce Canyon National Park will only turn 100 years old once, and we want all past park staff, volunteers, and concessions employees to come celebrate with us! Come reconnect with the park, share your stories, and depart with a few new ones, too.
Date: August 24 – 26, 2023
Support The Park When You
By joining the Association, you take an active role in fulfilling the BCA mission through your membership dues.